Poetry and Paintings
This is a new project from Anastasia Volkhovskaya and Pavel Sizov and an attempt to unite two genres (poetry and painting).
The first theme that has inspired the artists tells a story of 12 different women.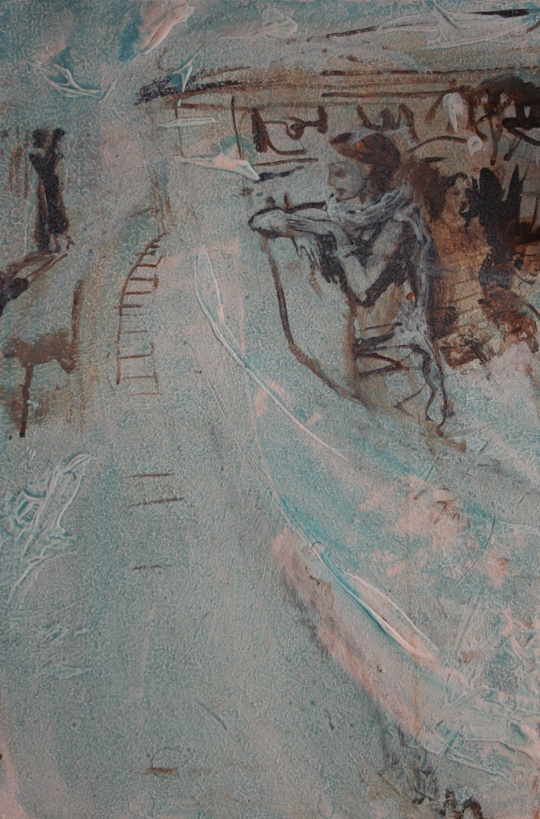 Traveller
In the naked month of November
She threw away whispering photographs
And boarded a trembling train
To escape from his candle-lit window.
Sighing suitcases, fellow travellers –
Always eating or also wounded, –
Indifferent stations, soaked bed linen,
Grabbing palms, flickering landscapes…
She crossed hundreds of sweet wrapper bridges
In her shivering cardboard train
Gliding over foiled tracks
To illusive unreachable destinations.
And maybe someone was able to escape
In the naked month of November –
But hardly those incurably diseased
Or those who hopelessly loved.

© Pavel Sizov all rights reserved