Poetry and Paintings
This is a new project from Anastasia Volkhovskaya and Pavel Sizov and an attempt to unite two genres (poetry and painting).
The first theme that has inspired the artists tells a story of 12 different women.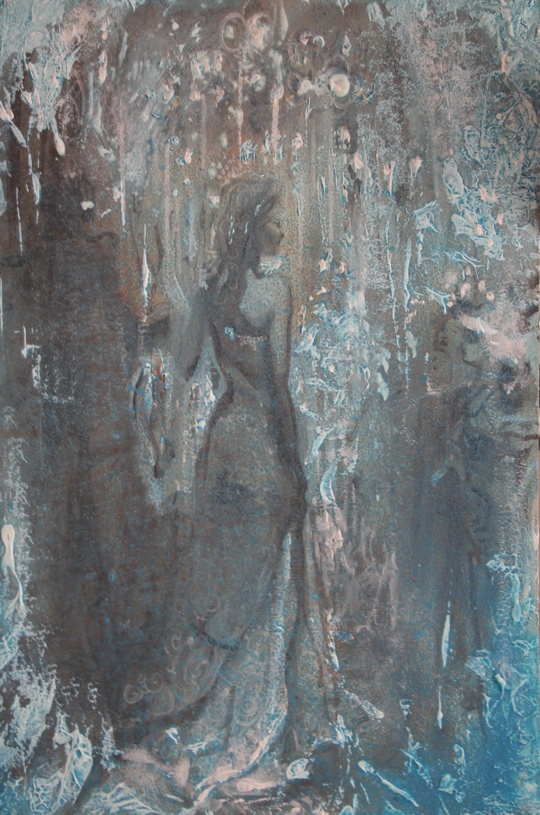 Bride
Mixing cherry blossom with gossamer webs
I glide down the aisle catching every teary gaze on the way,
every cloudless smile, every windless embrace,
memories of all starless touches, winterless kisses, of each griefless day.
As if yesterday never existed,
as if sunsets were never solitary,
prayers keep on dripping from the candles,
ancient frescoes, salty cheekbones of guests.
As if all that remains is this present moment
with its dreamy tomorrow that promises no loss or betrayal
and shaky eternity – gloved and ringed
by a symphony of heartbeat and the crystal purity of cathedral.
This lace trimmed day will give way to another –
light, almost weightless like chiffon or silk,
among the pages and on the wall I'll stay framed –
caught in the moment when prayers were dripping from the candles.

© Pavel Sizov all rights reserved