Poetry and Paintings
This is a new project from Anastasia Volkhovskaya and Pavel Sizov and an attempt to unite two genres (poetry and painting).
The first theme that has inspired the artists tells a story of 12 different women.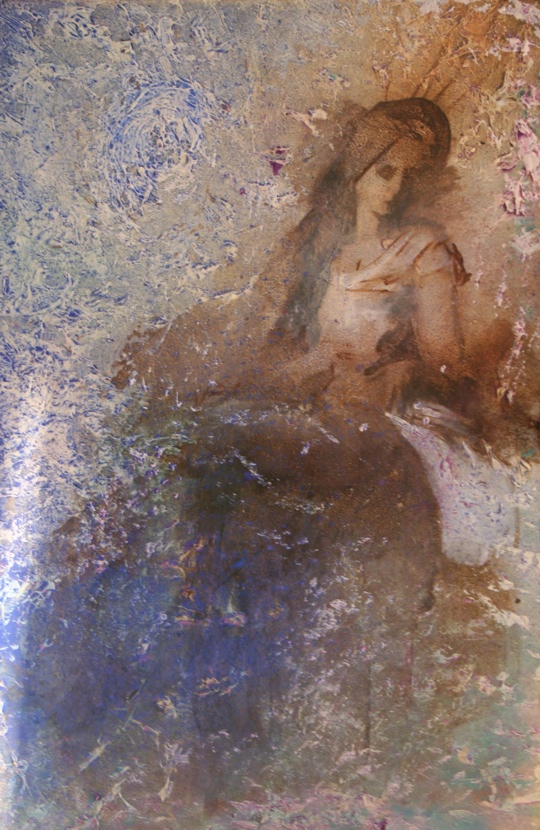 Poetess
Letters, syllables, words stuck under broken nails,
ink – dry or immortal, face and shirt – wrinkled or old,
rhymes pouring onto the paper entangled in barbed grayish hair,
clattering empty fingers, a cross on a pearlless neck,
a mouldy loyal typewriter or just a rebellious feather,
thoughts herded together and acrid cigarette smoke…
Named Marina or Anna, with an aquiline nose, or another
poetess confronted her madness is writing indelible lines.
Torn nerves turned into stanzas, sonnets composed of grief,
flirtatiously faithful muses, dust on the hardbound lives –
they are her solemn response to a hundred heartbreaking whys,
they are her only reason, they are her lonely prize.

© Pavel Sizov all rights reserved